PRESS ROOM
Energy, movement and freshness in the latest Nife campaign.
A woman can be strong and gentle at the same time. Surprising combinations are the keynote of the Nife collection for spring summer 2019. Duality, contrasts and color play characterize the latest proposals of this Polish brand.
This collection, using colors, forms and shapes, is supposed to affect emotions while ensuring a perfect look. Agnieszka Paul, the designer of the brand, tried to write this story with feelings and sensitivity. What matters to us is individual expression, lyricality, agitation. Straight wide lines giving a sense of solid foundations are softened the palette of colors like "Midsummer Night's Dream" warm and cool at the same time - he says and adds - This is a poetry of reality triggering surprise. The collection for the upcoming season combines the features of urban fashion and sports elements. The balance between functionality and the pursuit of originality means that each element of the collection can be freely combined to form a modular wardrobe.
This season, the first violin is played by patterns - in addition to wide stripes, fancifully painted flowers with expressive contours appear. They are filled with juicy vibrant reds, oranges combined with cool purple and greens. The colors add inspiring energy, and the classic cuts give the silhouette sensuality and elegance. All these elements build the spirit of the modern woman of large and small business. Nife's offer of the most important color of the season - Living Coral could not be missing. In the case of this Polish brand, it was additionally enlivened by a vibrant orange called Team Coco Orange. These vivid colors blend in perfectly with the palette of calm pastels - delicate, hazy as if from dream fantasies.
The latest Nife collection is a vision of a strong and fulfilled woman, but not without delicacy. The campaign referring to its atmosphere to the atmosphere of sleep is to affect emotions, calm down and delight at the same time. Contrasts and diversity are elements that make the latest Nife designs a must-have in the wardrobe of every fashion lover.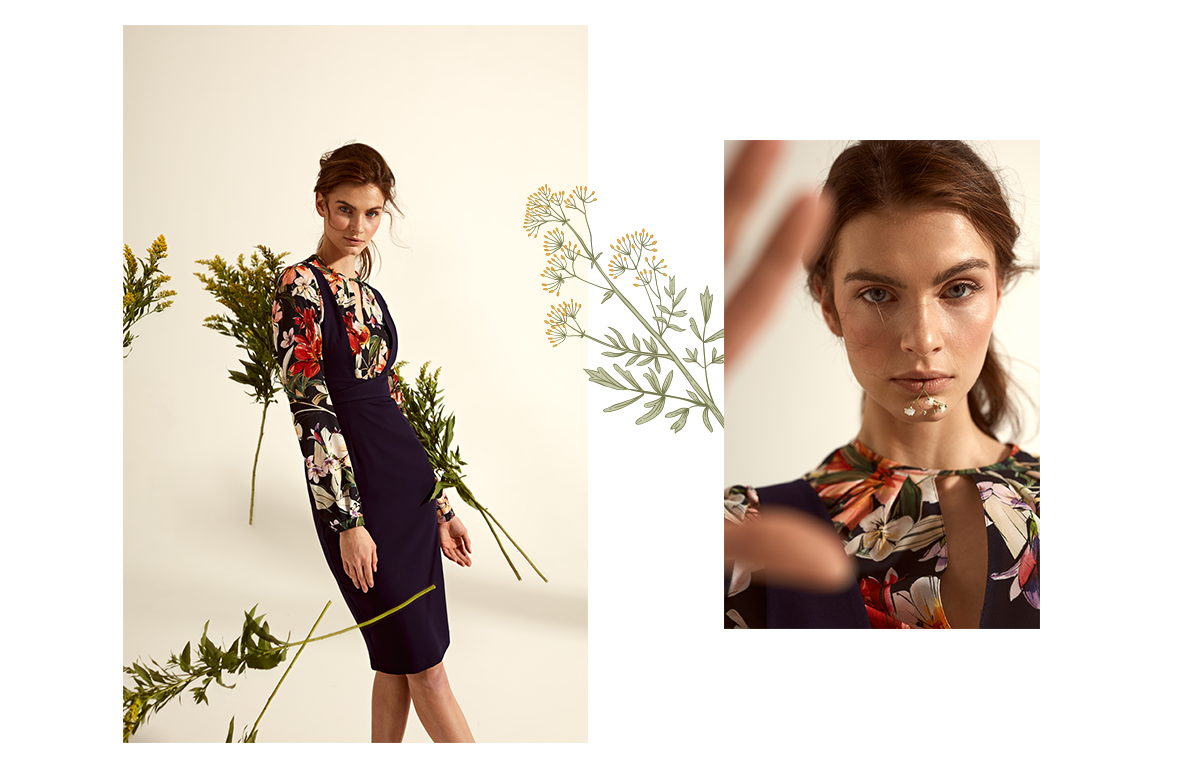 Fotograph: Kamil Majdański
model: Paulina/ Rebel Models
make up: Julia Majdańska
hairs: Daniel Gryszke
Sylization and session production: Alex Kawałko
► Current packshots from collection Nife

CONTACT FOR MEDIA:
Aleksandra Kawałko | PR Nife
pr@nife.pl
723 969 546